Flags
  Draw attention to your business or event with teardrop flags or feather flags. The vibrant dye-sublimation print is either mirrored on the reverse or your flag or can be double-sided for added impact.   My flags come in three sizes for each style with a choice of optional hardware:   – Ground spike   – Wall bracket   – Cross base with sand bag   – Car tyre base   Each flag has a fibreglass flexi-pole and packs down into a nylon carry-bag.
Teardrop flag & feather flag prices
Small - 2.2m (flag & pole)

$ 150

Medium - 3.5m (flag & pole)

$ 200

Large - 4.6m (flag & pole)

$ 250

Double-sided print

$ 80

Ground spike

$ 35

Wall bracket

$ 60

Cross base with sand bag

$ 70

Car tyre base

$ 70

Replacement pole (all sizes)

$ 64
Prices are subject to GST and do not include design / artwork
Ground spike
The ground spike is perfect for outdoor settings such as nature strips, beaches or sports fields. The feather flag ground spike weighs 1kg and has a swivel as part of the fixture so your flag will turn with the wind.
Wall bracket
Wall brackets come in three different angles, the hole is 16mm diameter:   – 0 degrees (vertical)   – 30 degrees (from vertical)   – 90 degrees (from vertical, parallel with the ground)   The wall bracket is designed for more permanent fixtures.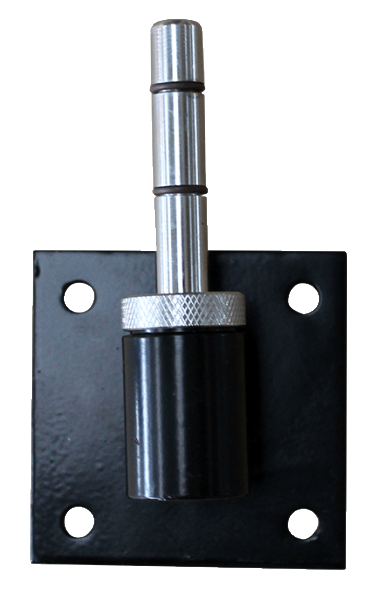 Cross base with sand bag
The cross base is suitable for hard surfaces such as a floor or footpath. Weighing 3.8kg it is very stable, but you also have the option of extra support using the sand bag weight.
Car base
The car base is suitable for any vehicle type and sits under the wheel. The swivel at the top allows the flag or banner to rotate freely with the wind.
Supplying your own artwork?
Please download the flag template you need here – I've set them up at 100% and show image area, bleed and trim.  
Feather flag templates
  Small feather flag template
  Medium feather flag template
  Large feather flag template  
Teardrop flag templates
  Small teardrop flag template
  Medium teardrop flag template
  Large teardrop flag template  
Alternatively you can send me your design and I'll format it for printing.   All text should be converted to paths or embedded into the print file. Use the highest resolution images you can.
Email me / place order
Please email any enquiries or orders to info@morningtonsigns.com.au – be sure to check your spam folder for a reply if you haven't heard back within 24hrs – thanks !